by Thomas Pitchford, member of the GSBA Public Policy Task Force
From your perspective as the Chair for the Washington United for Marriage campaign, what factors you would you attribute to our overall success?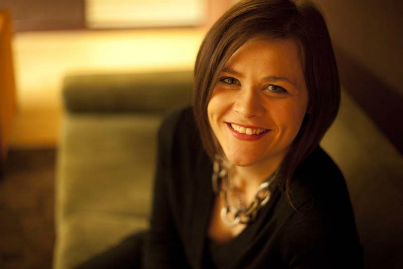 Photo care of Washington United for Marriage
We first had to understand the proper spirit in which to approach working together. By that I mean we knew the only way we could win was if the community worked together like we have never worked together before. Collaboration across a broad spectrum of local and national coalition partners was essential, as was the feeling that we were all working in the same direction. Our leadership team proved a tremendous asset as they moved immediately to put some strong leadership parameters in place.
This included both HRC local and national leaders as well as leaders across a coalition of dedicated organizational partners, including GSBA.
Additionally, facing 32/32 losses nationally, understanding the opposition was incredibly important. We needed to have a firm understanding of the range of messages that would be coming from the opposition, and be able to make the case for why voters should Approve Referendum 74. Persuading voters to support marriage equality required an entirely different framework than that needed to pass domestic partnership – and we anticipated would bring on a different reaction and fight from the opposition.
Many months of planning and hard work resulted in a tremendous campaign effort launched at first by seven paid staff as we sought to move the bill through the house and senate. Over the next seven months, that number would expand to over 60 paid staff members, deployed to work in one of seven action centers across Washington. Their extensive work resulted in a campaign field effort unmatched in the history of any campaign in the state as more than 50,000 volunteers were organized statewide.
Fundraising for the campaign also reflected a power in numbers – not only in meeting a $12.5M goal, but also through its number of donors. With the most common gift of $25, this was truly a campaign that captured the imagination of so many Washingtonians.
We worked closely with our experienced partners from around the country to frame a message that helped voters understand the importance of marriage equality in terms of basic human needs. Messaging about love, commitment and family, and communicating that these are values we all share, really put this message in perspective for Washingtonians.
We took the lessons from the past losses and used them to make sure we had a win here in Washington State.
Finally, some of our most significant support came from the Washington business community. In addition to the generosity of Jeff Bezos, Bill Gates, Steve Ballmer and so many other business leaders, many Fortune 100 companies across Washington joined us in affirming support for marriage equality. This was, without doubt, a tremendous influence in our success. As an employee of Starbucks, I could not be more proud to have their support as well as the support of so many other companies across the state.
I feel these factors really helped us capture the imagination of so many people across the state and build what became a coordinated effort not seen before in Washington.
Let's talk about the role of the Human Rights Campaign, what partnerships were made along the way, and what future potential benefit do you see them providing for Washington's LGBT community?
I am extremely proud of the coalition. We all worked in the same direction, and we all learned a lot along the way.
HRC was the single largest organizational contributor, with over $1.5M in financial and staffing contributions. Through working with our coalition partners we were able to build the infrastructure needed to make marriage equality in Washington a reality.
This included the work of Freedom to Marry at the national level, along with so many organizations including but not limited to ACLU of WA, Pride Foundation, Planned Parenthood Votes NW, ERW, Legal Voice, UFCW21, SEIU, and others who, without their involvement this would have not been possible.
In terms of our future here in Washington, we have built a significant coalition united around this effort. And this also presents a tremendous opportunity for us to continue to work on other issues affecting the LGBT community, something I have a great desire to see happen. At this morning's Equal Rights Washington breakfast, Governor-Elect Inslee said it best: "This is the end of the beginning." We have leveled the playing field in many ways, but there is still much left to be done. For now, we have an opportunity to step back and take a collective breath – and identify what's next for Washington.
For the marriage movement, I believe HRC could use Washington as a model, and through building strong local partnerships pay those lessons learned forward, in particular for the marriage equality work soon happening in Hawaii, Rhode Island, and Illinois.